kenneth Ize Loom

Product Design

Client:
Kenneth Ize

Exhibition:
Copenhagen International Fashion Fair, Paris, France

Copenhagen International Fashion Fair, Copenhagen, Denmark

Year: 2019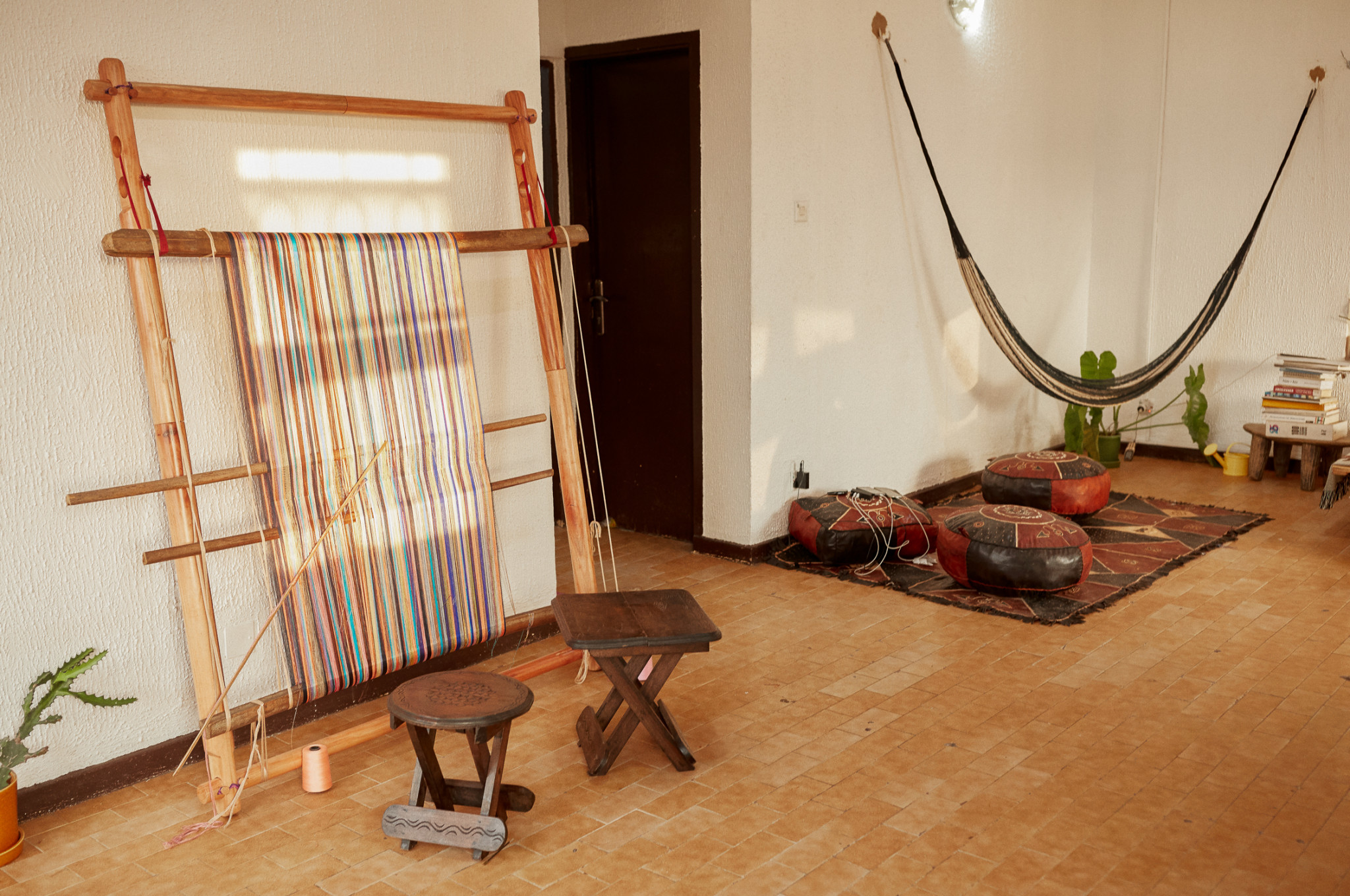 Loom design for 2019, LVMH (LVMH Moët Hennessy – Louis Vuitton SE) Fashion Prize nominee, Kenneth Ize.
A study into the remodeling and redesign of Kenneth Ize's Loom. Taking into consideration the transportation and ergonomic constraints of moving the loom from place to place, the redesign process was focused on giving the weavers a more practical and better user experience when using, storing and moving the looms.

For the weavers, the Loom in itself is sacred, traditionally made with solid wood and lightweight corklike palmtree stems sourced from locals within Kogi State in South-Central Nigeria. nmbello Studio was tasked with designing around these constraints to ensure that the form and functions was improved upon, without dismantling the ecosystem that depends on the manufacturing of the loom for its survival.

Working closely with Kenneth Ize and his traditional weavers (third generation), every aspect of the redesign process was a collaborative effort. Together with the weavers, we were able to decide that various parts of the looms will remain untouched but quickly identified parts that would need to be improved.

Working with local crafts men, the new and improved Loom, allows the weavers to dismantle the loom to half its original transportation size, allowing for ease of transport, its stability was also improved with the introduction of "peg pairs" which are placed at the four corners of the loom (paired together with bright colored thread so they are easy to find). The new and improved stool also acts as storage for weavers to store rolls of thread, with an introduction of an ergonomic handle to also allow the weavers carry the stool with ease.

Kenneth's Loom will be showcased at the 2019 edition of the Copenhagen International Fashion Fair in Paris, from the 21st – 24th of June 2019 in an
installation designed by nmbello Studio
in collaboration with Kenneth Ize.
.