Waf. Kiosk
Spatial Design

Client: Waf

Status: Completed

Year: 2021 / 2022

Images: Jide Ayeni
Waf Kiosk is a modular and interactive kiosk designed to be used for flash retail experiences for skateboarding brand, Waf.

Leaning toward the evolution of the brand and its use of natural materials and tones, the idea was to design a space that would embrace a singular and humble material, in this case bamboo. The choice of bamboo was inspired by locally made Beninese blinds called "kosinlé ", which is a prominent staple in interior spaces in homes located in Porto-Novo, Benin.

While the kiosk is in use, clothes are hung above eye level to pay homage to Lagos' "streetwear" vendors, "Okrika", who have created an architectural archetype to the selling of bootleg and secondhand clothing across Lagos.

Modular in its function due to its hexagonal shape, the final design is able to create a variety of setups allowing modularity in not just its form but its experience.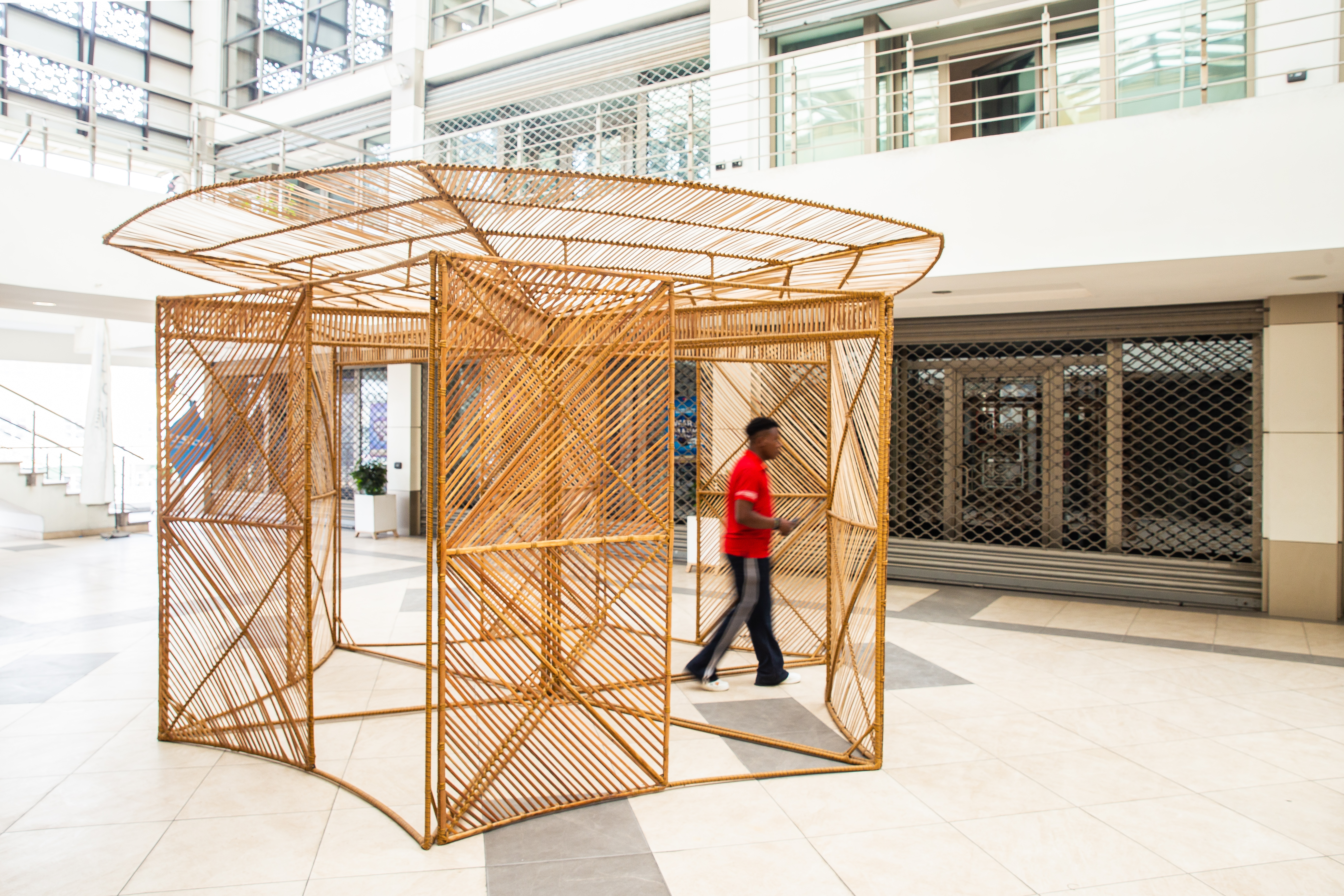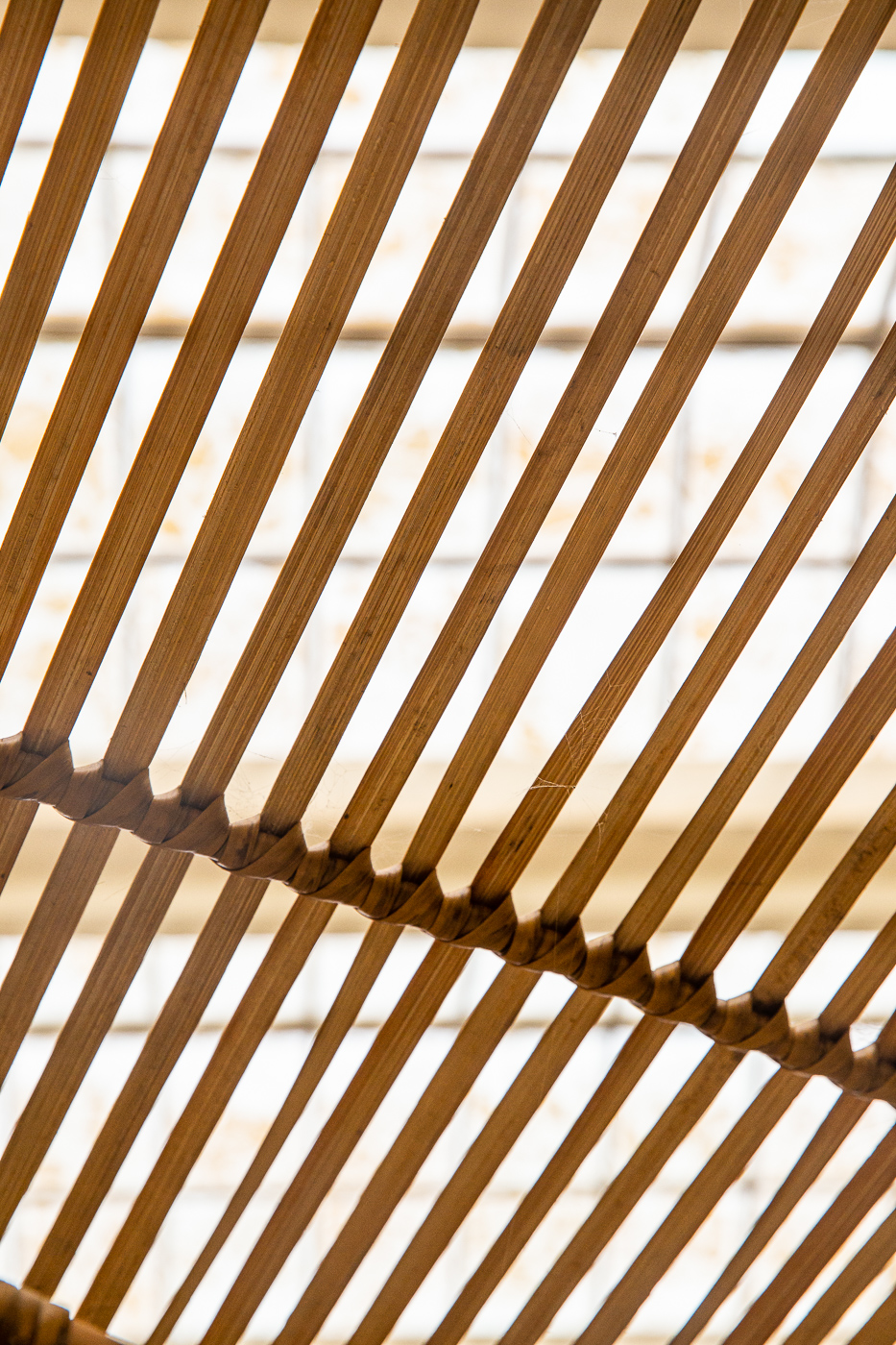 Okrika Setup
Kosinlé