Fetswallet Installation at Lagos Fashion Week 2018
(Igbale Installation)

Installation Design

Client:
fetswallet

Year: 2018

Design Team
Nifemi Marcus-Bello
Jaiyeola Oduyoye



The Igable installation is an immersive space that was designed around the theme of technology, fashion and craftsmanship. With this in mind, the studio took its regular approach of introducing economically viable solutions by using old-age materials, techniques and products in a contemporary way via the unconventional use of these materials, processes and products. In this case, the broom, locally known as the Igbale, made from the hard primary veins of the leaves of the coconut palm frond was considered. After consideration, the idea was to create Architectural materiality through this one product. The result was an extremely sustainable and immersive installation that can be used over and over again.

The installation featured work from Nigerian fashion designers Emmy Kasbit, Iamisigo, Lisa Folawiyo and Orange Culture and celebrates the beauty of craftsmanship from communities that weave, spin, dye, embellish and as such, are at the forefront of intentionally empowering such communities through their sourcing process. Driving action towards sustainable processes in a way that can reverberate across the sector, generating economic impact by creating jobs and providing income.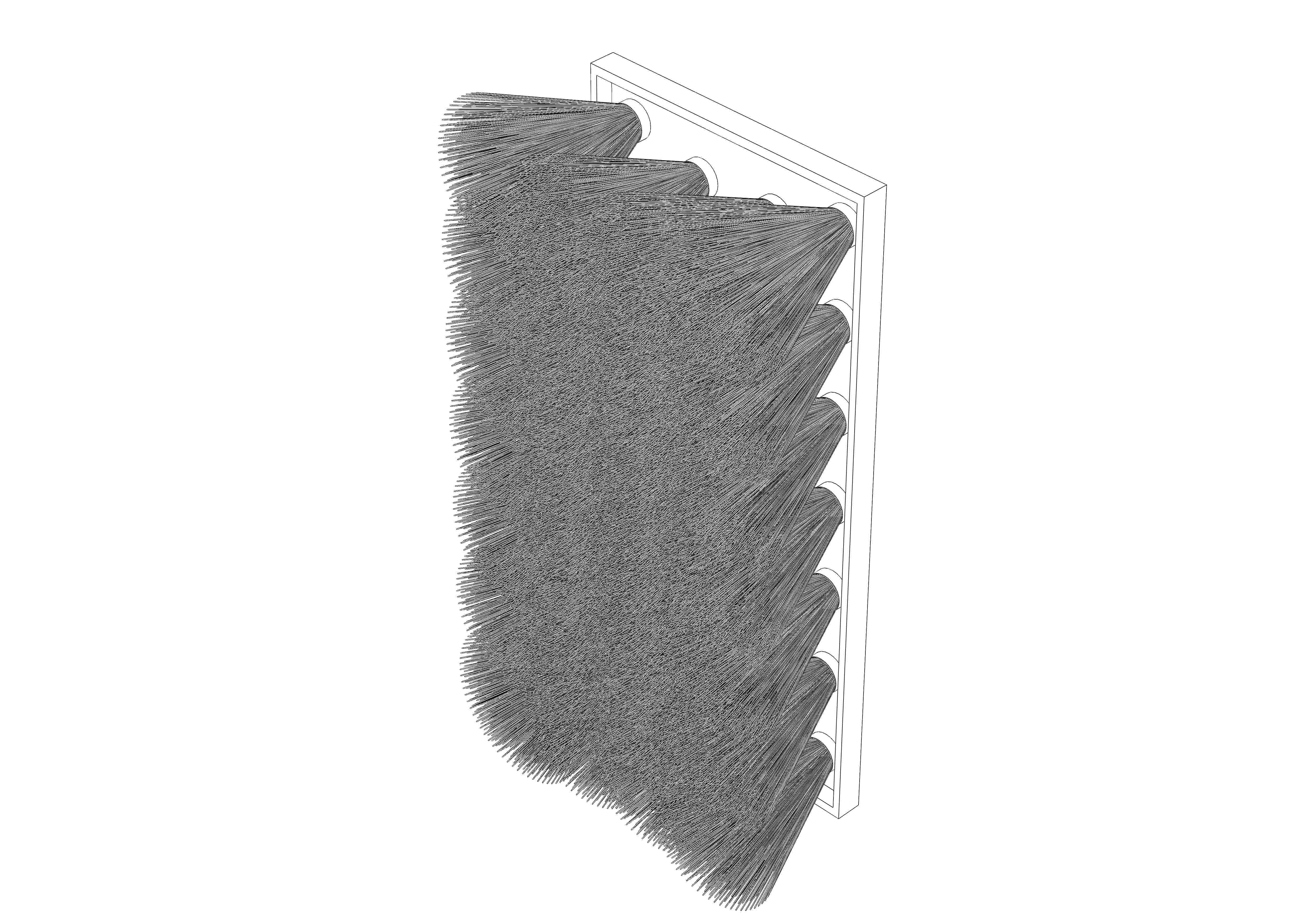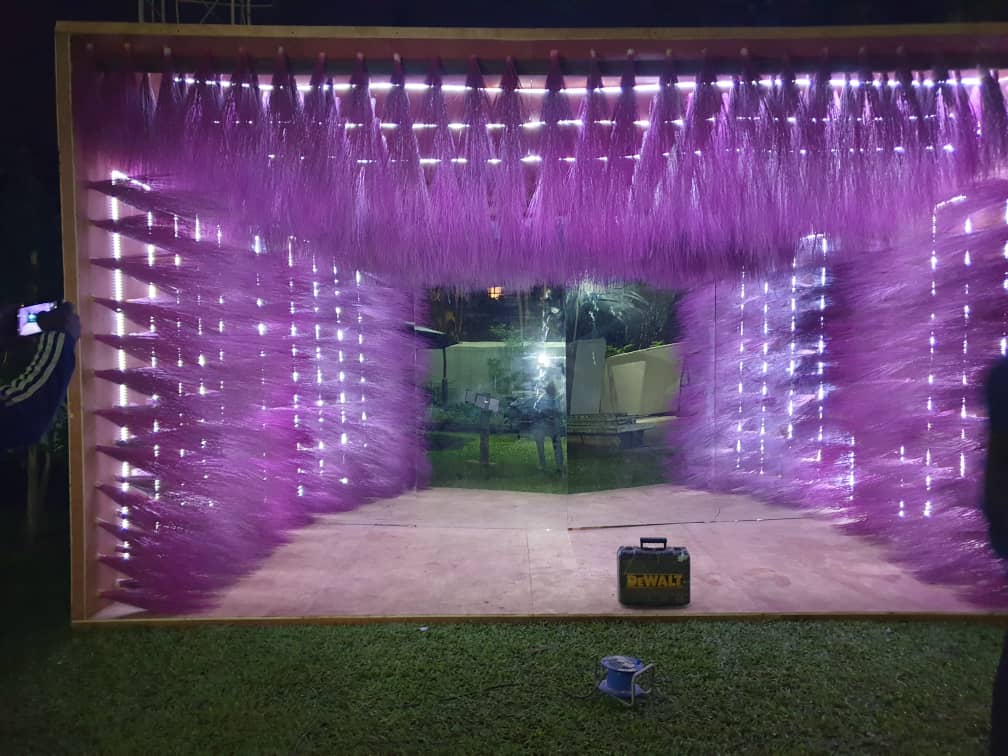 Images of boy sweeping by Terry White, nmbello Studio
Copyright© nmbello Studio, 2018